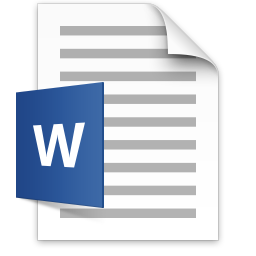 Click to download a Word document with Sam's Chocolate Cheesecake Recipe
Crust:
1 Package Honey Graham Crackers
5 oz Almonds
1 tsp Nutmeg
1 tsp Mace
1 1/2 tsp Cinnamon
6 tbl Unsalted Butter
Filling:
4 Eggs
1/2 cup Sugar
8 oz Semi-Sweet Chocolate - high quality
2 oz Unsweetened Chocolate - high quality
8 tbl Unsalted Butter
2 cups Sour Cream
24 oz Cream Cheese (3 8oz packages)
1/4 cup white flour
1/3 cup Kahlua or Grand Marnier (optional)
Directions:
Take out the Sour Cream and Cream Cheese and let them warm up to room temperature.
Put the chocolate and butter for the filling in a double boiler and melt over a very low heat, stirring often. Remove from heat when completely melted.
Put the graham crackers in a clear plastic bag and use a roller to crush them into fine crumbs. Grind the almonds in a blender to a crumb texture. Mix the almonds and graham cracker crumbs together., making sure clumps of nuts are broken up. Add the spices and mix well. Melt the butter gently, then add butter until the crumbs will hold their shape. Cover the bottom of a 9" to 10" pan (with removable sides) with crumbs and press them down firmly into shape. Tilt the pan on an angle, put a small amount of crumbs on the side and press it to the side. Continue around the pan.
Put the eggs in a small mixer bowl and beat at high speed. Gradually stir in the sugar and continue beating until the mixture is thick and pale. Set this bowl aside.
Put the cream cheese in a large mixer bowl. Beat until light and fluffy - this can take a while. Slow the beater down mixing speed. Add the Kahlua or Grand Marnier. Fold the egg mixture into cheese mixture. Add the flour and continue mixing. Stir the sour cream into the chocolate. Blend this mixture in. Use a rubber spatula to clean the walls of the bowl.
Pour the mixture into the crumb-lined pan.
Bake at 350° for 1 hour 15 minutes. Turn the oven off and cool it very slowly for about an hour until it's at 100° (Prop the oven door open a tad if necessary). Remove from oven, finish cooling on a rack.
Chill the cheesecake solidly, then remove sides, clean up crumbs, and slice. Serve near room temperature for best flavor.