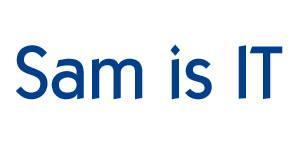 Sam Is IT
IT Consulting
The disease is
COVID-19
:
CO
rona
VI
rus
D
isease
-
20
19
The virus causing the disease is
SARS-CoV-2
:
S
evere
A
cute
R
espiratory
S
yndrome
-
Co
rona
V
irus
-
2
.
COVID-19 is a respiratory illness whose symptoms are a fever, a dry cough, and difficulty breathing.

If you're sick: stay at home and call a doctor, clinic, or ER. Do not visit them unless they say to.
Let's all be grateful (and graceful) to the people who support our infrastructure. This includes, but is not limited to, workers in healthcare, law enforcement, transportation, public utilities, groceries, and pharmacies.
I've reorganized this page and moved the expansion triangles to the left.
I'm in the midst of recategorizing topics, articles, et al.
This warning will be removed once I'm done.

Navigating This Page
Click a blue right-pointing triangle to expand a topic. Try the one to the left.
For the
bold
sections and topics: shift-click a triangle to expand or collapse all sections/topics.
For other triangles, shift-click to collapse all similar items (shift-click doesn't work to expand).
Updates:
Click a date to only show its updates. Click the date again to show everything.